Speaking the Truth in Love

One of the two main thrusts of our ministry is sharing Truth. Our own personal walks of faith as well as years of ministry have shown us the importance of fusing the process with loving compassion.
Ephesians 4:15 tells us that in this way "we will in all things grow up into Him who is the Head, that is, Christ". Whether in one-on-one conversations or conference rooms filled with thousands, we rely on God to carry His message into hearts yielded to Him by Holy Spirit's power.
Our Speaking Topics
Christian Living
For Men
For Women
Children and Education
Recovery
We're open to consider any topic of interest to you and your group.
Feel free to contact us with questions and ideas.
CHRISTIAN LIVING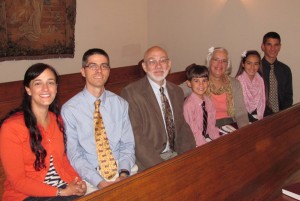 It can be tricky figuring out how to put God's mandates and principles into action in this fallen world. We're happy to put our education and experience in God's classroom to work for you.
Children in Church: Nurturing Hearts of Worship
Wondering about worshipping as a family? We've spent two generations and 30 years in ministry uncovering and applying God's Truth on this crucial topic. Let's spend some time together figuring out how to teach and train the next generation to become participants in the corporate worship experience as early as possible.
from their book of the same title, number of sessions as desired
Guiding Our Children With Integrity
Whether we have very young children or are already at the teen stage. Whether we're just having a little resistance from our children or every day is a battle. We need to pursue the same course the Lord calls us to in every instance and relationship. 
single or multiple sessions
What's it all About?
Pursuing the Christian life as a woman in the midst of a fallen world is filled with challenges. Sandra addresses the basic issues outlined in Scripture for running the race with victory. She presents information and insights on a personal, congregational, and community level.
one session for women
The Framework for the Christian Life
Looking for a worldview that works? Curt reviews some of the popular views of the Bible today for context. Then he opens God's Word to see what it says about itself. Come and see that Scripture provides the only framework which will enable us to build a life which is pleasing to God.
one to three sessions
Home-Grown Disciples
Every parent wants to do the best job possible raising the next generation for Christ. We'll talk about definitions, descriptions, and details for that worthy cause. There's plenty of  insights and encouragement to take you on the way. Be blessed in your parenting.
one to three sessions
The Seven 'Cs' of Christian Leadership
You were called. You're a Christian, a saint. Your job is service to God through service to man. It's called Leadership! We'll lead a discussion of the seven characteristics of true Christian leadership to inform and support men and women in their proper positions within the church.
three to four sessions
Christians and Civil Government
Many Christians fear that their civil government is hostile to Christians and Christianity. Curt will present ways to determine if and when that line is crossed, and to consider how believers should respond.
three sessions; The Biblical Background, The Historical Backdrop, The Current Backlash
Your life is your work. Let's take the directive of 2 Timothy 2:15 seriously. "Do your best to present yourself to God as one approved, a workman who does not need to be ashamed and who correctly handles the word of truth." We offer retreats that include Bible-based presentations, directed devotional materials, and ample time for interaction.
FOR MEN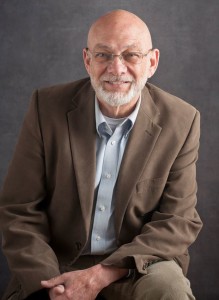 Leadership in the Home and Church
A study in the Epistle to Titus. Curt leads a review of qualifications and preparation for the leadership role God has assigned to Christian men. He provides for practical application.
one session or more
Headship, Submission, and Other Hard Stuff From the Bible
A series of talks for Christian men regarding their roles in the church and the family. We explore what the Bible tells us not only about our roles, but also the balance between them. three sessions; "Be a Man (of God)", "Be THE Man", and "Be Her Man", full retreat
What it Means to Be a Man in the 21st Century
Curt looks at the meaning of "manhood" in history and culture along with Biblical examples and guidelines. If we are to help the Church get back on track – if the Church is to regain its moral voice – we need to emphasize prayer, repentance, and Biblical manliness. God's Word speaks volumes on this topic.
three sessions, full retreat
What Am I Doing Here?
Trying to get a handle on why God has placed us where He has – and what we're supposed to do in this life – can be a daunting task. What gets in the way of our understanding are the culture in which we live, our own sinfulness, and simply not going to the right source for guidance.
one to three sessions
Revival
A study of revival in Scripture and history. Curt will address such questions as: "What is Revival?" "Is it a good thing?" "How Does It Get Started?" "Can We Schedule One?" He'll lead a discussion on will both personal and corporate revival.
one session
FOR WOMEN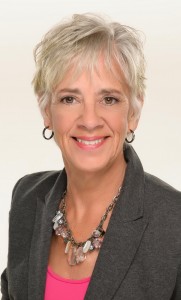 God's Design for Me
Do you bounce around among the various opinions about women? Sandra will offer a firm foundation based on the God-breathed words of Genesis, Titus, and Ephesians about their value and role. Her conclusions will bring courage, commitment, and confidence.
one to three or four sessions, full retreat
Why Should I?
There is a clash over the definition of submission between the world and the Word. The conflict finds its way into our hearts and minds. Sandra offers a look at the biblical perspective on obedience, a vital role for the Christian woman. This topic is not for the faint of heart. Be ready to challenge stereotypes and move on to assurance and peace.
one session or more
Miss Fix-it
Eve set a pattern that's reflected in women throughout history and across the globe. Maybe you'd like to gain understanding about the internal dynamic that drives us to act in unhealthy and disruptive ways. Sandra provides understanding and perspective from her meetings with Miss Fix-it far and wide. You'll want to meet Miss God-ward.
one session or full retreat
Wisdom for Real Life
Wonder what expectations you really face and how to meet them? Sandra will address the role of women based on Scripture from Genesis, Titus, and Ephesians. Within that framework God's design for a balanced, fulfilled, joyous life will appear.
three sessions or full retreat
For Such a Time as This . . .
If you've ever wanted to know what to do next, you'll want to get to know Esther. Sandra will offer a meaningful comparison between Esther's world and behavior and our own. Be ready to consider and challenge old habits in light of where God has placed us.
three sessions, full retreat
The Rescuer
To whom do you appeal when you're facing a risky situation? Do you react out of your feelings or respond in a God-honoring manner? Do you wish you could put God's precepts into practice more consistently? Sandra will consider these and related questions as she offers encouragement toward a life of peace and satisfaction.
one session
Unequally Yoked
Living with an unsaved husband can be a complex trial. No doubt about it. Sandra speaks to what she calls God's classroom from her years of personal experience in this dynamic. She will address the issues of attitude, position, and responses through the grid of Scripture. Be uplifted by God-breathed Truth.
up to three sessions
The Scepter
The Bible uses the scepter as a symbol of authority. Xerxes was a daunting king to approach in his throne room yet Esther entered under threat of death. Sandra will compare the details of this unfolding scenario to the way we approach the heavenly Throne of Grace, inspiring confidence.
one to three sessions as full retreat
CHILDREN and EDUCATION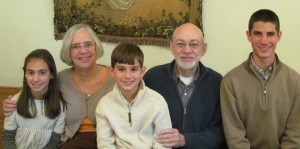 God has delivered nearly 100 years of experience between us in the world of education. We've taught in diverse situations and multi-cultural settings on several continents. We share from biblical, philosophical, and pedagogical perspectives.
Learning for a Lifetime
Overseeing the education of our children can often strike parents as a daunting task. No matter what format we choose, understanding the purpose of education from a biblical perspective is essential. We offer insights into parental goal-setting as well as strategies to accomplish the task of raising godly offspring.
one session
Pursuing a Christian Education at Home
What is home education? Is it biblical? How do you teach your own children? Is it right for my family? Curt presents the biblical foundation. Sandra offers an overview of the decision-making process unique to each family.
one session
The Nuts and Bolts of Success
Creating an educational philosophy sounds like an impossible task. We explain the value of the process and how to pursue  it step-by-step. Then we'll give you clear, practical suggestions on how to meet your personal goals.
one to three sessions
God's Care in the Midst of Homeschooling
Encouragement for parents in the midst of the demanding days of active homeschool ministry. Without minimizing the stresses and strains, we want to offer you personal examples and real life situations to enrich their teaching life.
one session or more
Fresh Wind in the Doldrums – very popular!
A doldrum is a period of stagnation. Sometimes homeschooling parents experience a slump in energy and focus. We'll discuss the reality, reasons, and resources as we provide encouragement to those caught in a listless period.
one session 
When Rebellion Appears: Biblical Hope – often requested
We present a matter-of-fact look at the reality of rebellion within the family. We offer practical support through an examination of God's Word and the application of biblical principles. We speak out of our own experience through confusion, pain, and grief into the lavish mercy and grace bestowed on us by the God of Restoration.
one session or more
Reaping the Rewards
The homeschool environment is a fertile field to receive the blessings of the Lord. Curt will outline the Biblical truths about the blessings of pursuing this educational choice. Sandra will describe the many ways they are manifested.
one session
Developing Disciples
We share ways the Father's plan for growth and development of godly disciples is advanced through the homeschool lifestyle. We will address the topics of parental leadership and character development in the process of raising the next generation in the nurture and admonition of the Lord.
one session
Memoirs of a Homeschool Mom
Twenty-plus years in the homeschool trenches and nearly twenty years later Sandra is still alive to talk about them. God's sanctifying work has taken her from the joy of finding one other homeschool family to the opportunity to care for families around the globe. Sandra will share her deepest memories, greatest lessons, and richest blessings.
one session or more
God is on the Move: Home Education Around the Globe
We will share our experiences and the developments we see in the worldwide homeschool community. We will provide specific details and personal memories about the life of homeschool families in other nations. Ways to support your brothers and sisters overseas will also be recommended.
one session
Additional Titles:
▪Creating an Educational Environment in Your Home
▪Learning Styles can Work in Your Favor
▪Facing Opposition Outside the Door
▪Painless Record-keeping
RECOVERY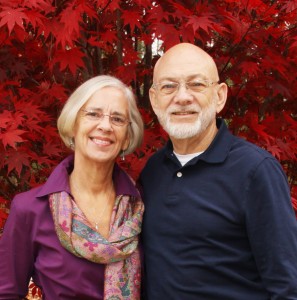 There is probably no other topic as closely aligned with the concept of redemption as that of recovery. The first question usually raised is what type of addiction is involved. The proper question is what needs to be recovered? Genesis 1:27-28 is a central theme in the answer. God created man, male and female, "in his own image". It is this divine template that needs to be redeemed from the chaos of addiction.
A Call to Christian Recovery
Returning to the God of Scripture and allowing Him to redeem every portion of our lives is the call for all believers. Those who are under the oppression of any type of addiction can find hope and healing in Jesus. We offer our perspective having grown up in addictive households.
one session
Why Should the Devil Have all the Good Tools?
We address the issue of whether or not the 12 Step model is appropriate for the Christian. Curt lays a biblical foundation for the response. Sandra outlines practical applications of the results.
one session
Giant Midgets
Adult children, raised in dysfunctional families, often have difficulty dealing with life in a mature way. Vast amounts of research and personal contacts allow us to bring hope to those caught in this dilemma, as well as those who wish to support them.
one session
Perfectionism
What does the Bible have to say about perfectionism? We address this question with a compassionate and life-changing response. Escape these handcuffs by God's grace.
one session
Harnessing a Volcano
Anger is often seen as sin. We'll provide biblical insight into that common understanding. Our conclusions may surprise you.
one session
Cycle of Fear
In this hard-hitting workshop we'll unmask the painful and draining effects of fear. We'll also share the biblical strategies to escape the process and live in freedom.
one session