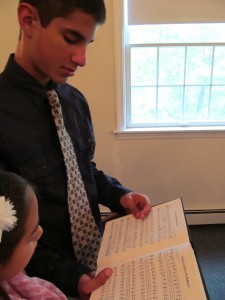 We want to mark the one year anniversary of the publication of our book in a special way.
We've been pondering how to please God as we celebrate and we decided we want to include you. Besides posting some fun pictures of our grandkids for you to enjoy on the occasion we have an idea we think you'll like.
There are copies of CIC lingering in our office that we'd like to make available the way Amazon Prime does, only better … and more personal.
We've come up with the Best Idea EVER.
In return for a gift to Lifework Forum, our 501(c)3 ministry, made in the amount of the purchase price of CIC, we'll provide
1) an autographed copy with a bookmark and free shipping
AND
2) a FREE copy of the first CIC unit we're releasing to assist parents and churches to apply the principles we present.
The Nurturing Hearts of Worship material is built on our signature Teaching and Training Approach, honed over 30 years of pastoral and international ministry.
50 pages of various components include an educational guide, scope and sequence, vocabulary lists, prayer prompts, information sheets for parents, and more.
Each lesson is organized around a specific focus with accompanying, measurable goals.
You can follow the careful conversation and activity prompts we offer or use them as jumping off points for your own creativity.
And what would a teaching and training approach for children be without related devotionals for the adults involved? Yup, we've got them too. It's the same material we employed over the years to equip parents, teach children, and encourage bodies of believers to welcome children as participants in the corporate worship experience.
We offered this premiere unit to folks who visited us at the Authors Meet & Greet in April. They were excited by what they say and several walked away with their own copy. You'll want to do the same. Here's how.
Let us know how many copies of CIC you need by sending an email to Sandra at SandraAllenLovelace@gmail.com. Be sure to give us both your street and e-mail addresses.*
Your donation to Lifework Forum through our PayPal account at LWF or with a check sent to 258 East Shore Drive, Acton ME 04001 need only reflect the $14 CIC purchase price. We'll take care of getting the book and your additional FREE treasures to you asap.
Please be aware that our inventory is limited and it won't be long before we list these materials at our website store. So don't delay.
Do feel free to share this offer with your friends and family, your small group or church. Why not start a CIC study with some friends? Wouldn't that be a great summer activity!
Remember, a $14 gift will put the #1 Resource for Worshipping Families into your own hands as well as 50 pages of support to nurture the next generation in the worship of our Holy God. We encourage you to respond today.
PS  The last image is of the sermon notes from a young teen.
*We promise not to share anyone's personal information at any time for any reason.